THE BANKRUPTCY PROCESS
April 14, 2017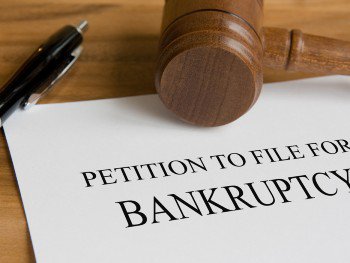 After your initial consultation with the Attorney, the bankruptcy process is as follows:
Attend Pre-filing Education (credit counseling) from an approved credit counseling agency. This can be done over the telephone in our office.

Once we have all documents required, a petition and all schedules are completed. You must make another appointment to meet with the Attorney and thoroughly review your petition and schedules for accuracy, making sure all creditors are listed. Then your completed petition gets filed with the court.

Immediately after your petition is filed you will receive a case number. This case number is needed to complete the Financial Management Course. Once we have received a certificate of completion, we will file it with the court. IF YOU DO NOT COMPLETE THIS COURSE, YOUR BANKRUPTCY CASE WILL NOT BE DISCHARGED!

Approximately 30 days after filing the petition, you will appear before the trustee and possibly creditors. This is known as the 341 hearing. You will receive a letter with a list of documents you will need to bring to this meeting, along with a map to the hearing location.
---------- a. we provide the trustee with all the documents we expect the trustee will want in advance of the 341 Hearing. This makes the hearing go more smoothly.----------b. the trustee must receive your last two years tax returns with w -2s and recent pay stub no later than 10 days before the first date set for the 341 meeting or your case will be dismissed.
Creditors and the trustee have 60 days to object to the discharge. If everything is in order and no objections received, then your case will be discharged.

The charge to file the bankruptcy petition is:

$335.00 for Chapter 7;

$310.00 for a Chapter 13

Please read through your fee agreement. THERE ARE ADDITIONAL COSTS FOR: motions, objections, reaffirmations, copies, postage, mileage, and attending extra hearings.