GET ASSISTANCE WITH YOUR DEBTS
July 13, 2020
HIRE A BANKRUPTCY ATTORNEY IN NORTH MUSKEGON, MI
Financial problems can happen to anyone, and you may need to consider bankruptcy. It can be difficult to figure out where to begin, but Martin M. Holmes Sr., Esq. can help. We can guide you through the process of choosing the right plan, filing for bankruptcy, and managing your debts. Go with an experienced bankruptcy attorney from North Muskegon, MI to handle your Chapter 7 or Chapter 13 bankruptcy.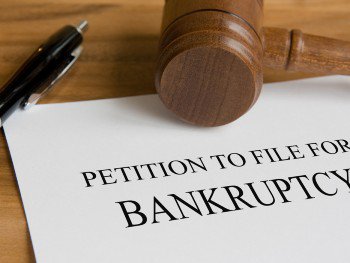 Not all bankruptcy situations are alike. You need a professional bankruptcy attorney in North Muskegon, MI to help you handle your finances for the best possible outcome. Martin M. Holmes Sr., Esq. offers:
Bankruptcy consultations - Our bankruptcy attorney will speak with you about your options.

Chapter 7 bankruptcy assistance - Have a trustee oversee your case and sell your assets to pay debts.

Chapter 13 bankruptcy assistance - Get a payment plan that works for your financial situation.
Guard your finances with the proper bankruptcy plan. Allow us to handle your Chapter 13 or Chapter 7 bankruptcy. Reach out to Martin M. Holmes Sr., Esq. to get started on settling your debts.