ESTATE PLANNING ATTORNEY IN NORTH MUSKEGON, MICHIGAN
Protect Your Assets With Our Help
CREATE A LIVING WILL IN NORTH MUSKEGON, MI

Creating a living will is a great idea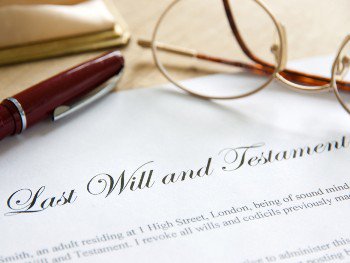 for most people. If you pass away without a will in place, your family could end up going to court over your assets. Help your loved ones avoid the struggle by hiring an estate planning attorney in North Muskegon, MI to draft your will.
Martin M. Holmes Sr., Esq. focuses on estate planning, property distribution, and living trusts. He can guide you through the process of creating a living will and ensuring that your loved ones receive what you want them to when you pass.
Rely on Martin M. Holmes Sr., Esq. for all your estate planning needs. Call today to schedule a consultation.
WE HANDLE ALL AREAS OF ESTATE PLANNING
A lot goes into managing your property, both now and in the future. An estate planning attorney can help you set up:
Property distribution - Ensure your personal and co-owned property goes to the right people

Living trusts - Place your property in a trust for simplicity during life and after death

Durable power of attorney - Allow a trusted party to handle your finances and assets
You can trust Martin M. Holmes Sr., Esq. to keep your best interests at heart. With years of experience, attorney Holmes has the knowledge required to offer the specific services you need most.
Email us today to get started on your estate planning in North Muskegon, MI.